EDUR pumps offer a variety of different pumps for different applications in the industrial world. EDUR's reliability in construction and durability has been proven but not limited to the following fields:
Energy generation facilities
Process technology
Waste water treatment facilities

EDUR engineers work very closely with Shanley Pump and Equipment, Inc's to ensure that you will have the best pump available for your application.
A sampling of the customisation capabilities of EDUR centrifugal pumps are shown below with the popular LBUX model. Other EDUR models are equally flexible in their construction and capabilities to get you the desired performance you need depending upon your application.
If you have any questions please feel free to contact a sales engineer today at 847-439-9200.
Custom Pumps for a variety of applications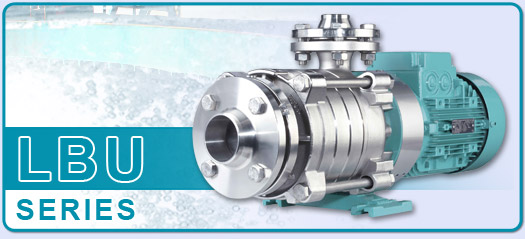 The unique design of EDUR specialty centrifuge pumps ensure a long life span of service to your corporation. EDUR is unique in its construction due to:
Open impellers without axial thrust
Diffuser blades optimise the pump hydraulics and neutralize radial shaft forces
Low velocities of flow and optimised flow paths ensure high efficiency at reasonable costs
Compact design and multiple options for every necessity
Variable sealing's and materials allow the use under the most extreme conditions
Remote sensory analysis allows pump monitoring worldwide regardless of location