Shanley Pump and Equipment is also a full service onsite services provider for your pump. Shanley Pump and Equipment, Inc's on-site services extend the range of the entire Continental USA and surrounding territories.
Our commitment to service means we will go where the work is. If that means we're going to an Oil Derrick in the middle of the Gulf of Mexico we'll be there!
Not all pump applications or repairs are the same. In some instances, having a factory trained installation engineer present can make ll the difference between an easy installation and long-term downtime.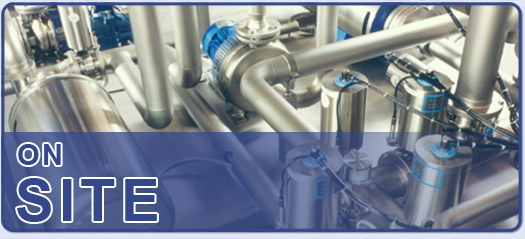 Shanley Pump and Equipment offers many onsite services including:
Pump installation
Pump removal
Pump alignment services (Laser Alignment available)
Pump troubleshooting
Pump component switch out
Pump maintenance
Pump impeller replacement
Pump seal replacement
Pump motor replacement
At your request, we can come to your facility and perform the services necessary to keep your current pump in full working order. Even if your pump isn't one we normally carry, we can still perform services on your centrifugal, screw or progressive cavity pump.
Pump Repair at our Facility
In some instances it will be necessary to have your pump brought back to our repair facility to perform repairs. All new parts used come with a full warranty for operability. Pleas consult your pump engineer before part installations to understand what warranty your products carry.
Our factory trained pump repair professionals are on call 24 hours a day. If you need emergency pump service or even standard maintenance, give us a call at 847-439-9200 to get the contact information for your local support team.
If you have any questions about our services, please feel free to call us or send us an email! We look forward to hearing from you.
Shanley Pump and Equipment, Inc. was asked to perform emergency repairs on the Research Garden Banks Oil pumping rig while the unit was in operation.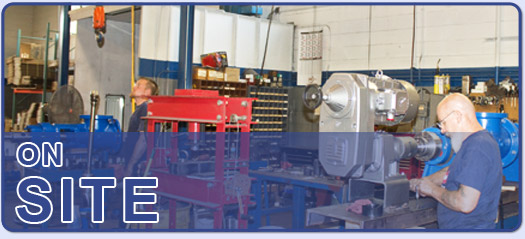 Within 48 Hours, Shanley Pump and Equipment's repair crew was landing by helicopter, ready to work.
24 Hours later, all repairs were completed saving the platform millions of dollars in down time costs.