The 3LS Series pump is a three rotor screw pump offered by Shanley Pump and Equipment, Inc. The pump has a main drive screw which is connected to the power source. Pump rotation is normally clockwise as viewed from the drive end but can be counter-clockwise as well.
There are also two idler rotors which are driven hydraulically by the main rotor.
As the pump turns, these three screws intermesh and run inside of the pump housing. This results in closed cavities which transfer the liquid from the suction to the discharge side of the pump as the pump rotates. Due to the close tolerances of the pump design, a precise flow per pump revolution is achieved.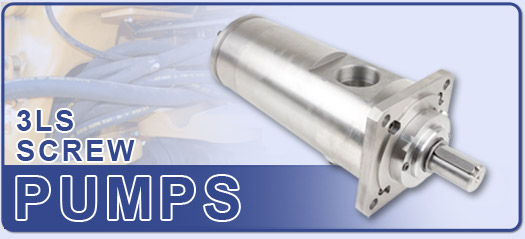 The 3LS Series Pumps are designed for handling lubricating fluids. These fluids are found most commonly in applications where forced oil lubrication is required for rotating machinery. Other applications may include:
Hydraulic services
Oil Circulation
Fuel Transfer
Burner fuel services
Many other types of services are served by these 3LS Series three rotor screw pumps, if the fluid has lubricating properties and the service is within the design parameters of the pump.
Additionally, a button or pipeline mounted relief valve is an available option on all pumps. The unit is constructed from a variety of special metals, however, as a standard the following applies:
Casing - Cast Iron or optional carbon steel
Screw - Nitrided steel, hardened and grounded
Flow Rate (Gpm/M)-2.6 to 1535 GPM
Viscosity-32ssu to 30,000 SSU
Speed-750 to 4000 RPM
Temperature Range -32° to 250° F
3LS Series Three Rotor Screw Pump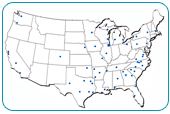 We have distributors and factory trained representatives throughout the continental USA. If your company requires service or repair, a sales representative is only a phone call away. Contact us today at 847-439-9200 or email us.

We look forward to serving you!
SHANLEY - 3LS Series Pump Type
Three-Screw Pump
Mechanical Pump Seal
Horizontal Pump Mounting
SHANLEY - 3LS Series Materials
Cast Iron
Steel Pump Components
SHANLEY - 3LS Series Industries
Plant Engineering Pumping
Oil Industry Pumping
High-Viscosity Fluid Pumping
Plastics Processing and Manufacturing
General Purpose Pumping
SHANLEY - 3LS Series Applications
Hydraulic Fluid Pumping
Light Oils Recirculation
Recirculation Systems
Clear Liquids Pumping
Slightly Polluted Liquids
---
Shanley 3LS Parts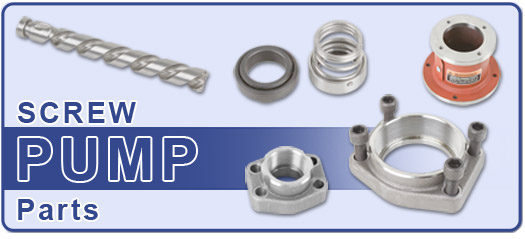 We stock an entire inventory of replacement parts and upgrades for the 3LS line of pumps and pump products. From seals and screws to entirely rebuilt systems.
If you are looking to repair your current pump system or even rebuild your current one, contact us today and ask for one of our factory trained engineers at 847-439-9200.