Our History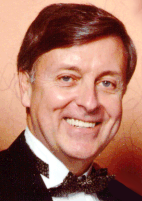 In 1988, Larry Shanley Sr. founded our company, Shanley Pump and Equipment, Inc. Mr. Shanley has many years of specialty pump experience. He started working with pumps in 1965 as a pump application engineer at IMO Pumps, specializing in 3 rotor and 2 rotor positive displacement screw pumps. His keen interest in pumps blossomed and continues to this day, 47 years later. His expertise in positive displacement and special centrifugal pumps made him sought after in the pump market.
In 1970 he was hired by Roper pumps to manage their 3 rotor and progressive cavity pump sales. In 1978 he was hired by *Allweiler® pumps from Germany and started *Allweiler® Pump, Inc. for the North American distribution on *Allweiler® 3 rotor, 2 rotor progressive cavity and specialty centrifugal pump lines like Thermal Oil Pumps.
In 1988, Mr. Shanley decided to diversify his products to meet the needs of the market and started his own independent company. At Shanley Pump and Equipment, Inc. we are continually looking for new and up to date pump solutions for our specialty pump markets.
Shanley Pump was the exclusive importer for allweiler Pumps from Germany to North america from 1988 until allweiler was sold to Colfax in 2001.
Through the years we have added other important specialty pump product lines to our mix like EDUR Centrifugal Pumps, Liberty Process Equipment Progressive Cavity Pumps, Hilge® Beverage Transfer Pumps, SEIM® 3 Rotor Screw Pumps, Tecnium® Engineered Plastic Pumps and our newest product line, Speck® Thermal Oil Pumps.
Shanley Pump and Equipment, Inc. has important succession planning in place to insure the company's growth and prosperity into the next generation. Larry Shanley, Jr. became President of Shanley pump in 2001. Randi Shanley Rooney is vice president and has also worked for the company since her graduation from Law School in 1988. Both have worked at the company since 1978. The third generation of Shanley's are now working at Shanley Pump.
Our history of service and dedication to purpose has made us one of the premier retailers of pumping solutions in the US. We look forward to serving you and your pumping needs. Please feel free to contact us at your convenience at 847-439-9200 or Email us, we look forward to serving you!