International Pump Parts Supply
Shanley Pump and Equipment, Inc. is an International Pump distributor of centrifugal and progressive cavity pumps for difficult pumping applications. We offer specialty pumps and industry-leading service to the pump market worldwide through pour network of distributors or by working with our suppliers to get you in contact with your local distribution facility to get you the pump parts for centrifugal or progressive cavity pumps you need when you need them.
We ship and service our pump products and parts for many pumping applications for a wide variety of industries all over the world. Shanley Pump is centrally located near Chicago, Illinois, USA. We are located very close to Chicago's O'Hare International airport, one of the busiest airports in the world and we ship many emergency pump parts orders via airfreight to serve our customers needs.
Shanley Pumps also is a supplier of the replacement pump parts you need to make your pump fully operable such as rotors, stators, impellers, seals, shafts and more. We carry a full supply of parts in stock ready to ship worldwide depending upon your needs.
Ordering from Shanley Pump Internationally
If you are located outside of our country and need pump parts for centrifugal or progressive cavity pumps don't hesitate to contact us with your part requirements. Please use our Quote form for international sales to post your pump parts request to us.
If you have any questions about our services, please feel free to call us at 847-439-9200 or send us an email! We look forward to hearing from you.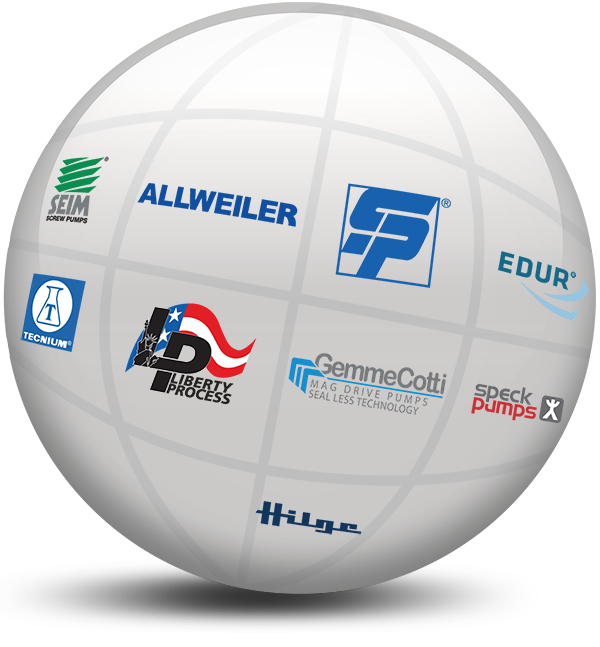 Countries we have sold to
Español
Shanley bomba y el equipo, Inc. es un distribuidor internacional de la bomba centrífuga y bombas de cavidad progresiva. Ofrecemos bombas especiales para el mercado de bombas en todo el mundo a través de nuestra red de distribuidores para obtener las piezas de la bomba para las bombas de cavidad progresiva o centrífugas que usted necesita.
Enviamos y servicio a nuestros productos y piezas de bombas en todo el mundo. Estamos ubicados muy cerca del aeropuerto O'Hare de Chicago International, uno de los aeropuertos más ocupados del mundo y enviamos muchas partes de la bomba de emergencia a través de órdenes de carga aérea.
Shanley Las bombas también es un proveedor de las piezas que necesita para hacer la bomba completamente operable como rotores, estatores, rotores, sellos, ejes y mucho más. Tenemos una oferta completa de piezas en stock listo para enviar en todo el mundo.
Si usted se encuentra fuera de nuestro país y la necesidad de piezas de la bomba para las bombas de cavidad progresiva centrífugos o no dude en contactar con nosotros con los requisitos de su parte. Por favor, use nuestro formulario de cotización para las ventas internacionales para enviar sus piezas de la bomba solicitar a nosotros.
русский
Шэнли насосы и оборудование, Inc является международным дистрибьютором насосов центробежных и винтовых насосов. Мы предлагаем специальные насосы для насосов на мировом рынке через сеть дистрибьюторов, чтобы вы насоса части для центробежных и винтовых насосов прогрессивных вам нужно.
Мы отправляем и обслуживать наших насосов изделий и деталей по всему миру. Мы находимся очень близко к Чикаго О'Хара международный аэропорт, один из самых загруженных аэропортов в мире, и мы отправляем многие аварийным насосом части заказов через авиаперевозок.
Шэнли насосы также является поставщиком деталей нужно сделать насос полностью готовыми к эксплуатации, таких как ротор, статор, рабочие колеса, уплотнения, валы и многое другое. Мы осуществляем полный запас деталей на складе готова всему миру.
Если вы находитесь за пределами нашей страны и должны деталей насосов центробежных и винтовых насосов, не стесняйтесь обращаться к нам с вашими требованиями части. Пожалуйста, используйте наш Цитата форму для международных продаж, чтобы оставить часть насоса просим к нам.
En Francais
Shanley pompe et les équipements, Inc est un distributeur international de la pompe pompes à cavité progressive et centrifuges. Nous proposons des pompes spécialisées pour le marché des pompes dans le monde entier grâce à notre réseau de distributeurs pour vous aider à les pièces de la pompe pour les pompes centrifuges ou cavité progressive dont vous avez besoin.
Nous expédions nos produits et le service de la pompe et les pièces du monde entier. Nous sommes situés très près de l'aéroport international O'Hare de Chicago, l'un des aéroports les plus fréquentés dans le monde et nous expédions beaucoup de pièces de pompes d'urgence des commandes par fret aérien.
Shanley Pompes est également un fournisseur des pièces dont vous avez besoin pour rendre votre pompe pleinement utilisables tels que les rotors, les stators, rotors, des phoques, des arbres et plus encore. Nous disposons d'une offre complète de pièces en stock prêt à expédier dans le monde entier.
Si vous êtes situé en dehors de notre pays et ont besoin de pièces de la pompe pour les pompes centrifuges ou cavité progressive, n'hésitez pas à nous contacter avec vos besoins en pièces. S'il vous plaît utiliser notre formulaire de devis pour les ventes internationales afin d'envoyer un pièces de la pompe à nous demander.
Shanley 펌프 및 장비 주식 회사는 어려운 펌핑 애플 리케이션을위한 원심 펌프의 국제 펌프 유통 업체입니다. 우리는 유통 업체의 뭔가 뿌린 네트워크를 통해 또는 당신에게 당신이 그것을 필요로 할 때 필요한 펌프를 얻으려면 현지 유통 시설과 접촉에서 당신을 위해 공급 업체와 협력하여 전세계 전문 펌프와 펌프 시장에 업계 최고의 서비스를 제공합니다.
우리는 전 세계 산업의 다양한 많은 펌핑 어플 리케이션을위한 우리의 펌프 제품을 배송하고 서비스를 제공합니다. Shanley 펌프는 중앙 시카고, 미국 일리노 이주 근처에 위치하고 있습니다.
우리는 시카고 오해어 국제 공항, 세계에서 가장 바쁜 공항 중 하나와 아주 가까이 위치하고 있으며 저희는 고객의 요구에 부응하기 위해 airfreight 통해 많은 비상 펌프 주문을 배송하고 있습니다. 또한, 대규모 산업 및 높은 시카고의 교통 인프라는 신속 배달과 서비스의 펌프 고객을 지원하기 위해 주요 사업 도구로 우리를 제공합니다.