Professional Grade Brewing Pumps from Shanley Pump
all breweries and micro breweries require the strictest quality controls to produce their products properly and uniformly. Shanley Pump and Equipment, Inc. has a complete line of professional-grade brewing pump equipment for a lifetime of service at your facility, from portable brewery pump carts to permanently installed pumps and brew master solutions.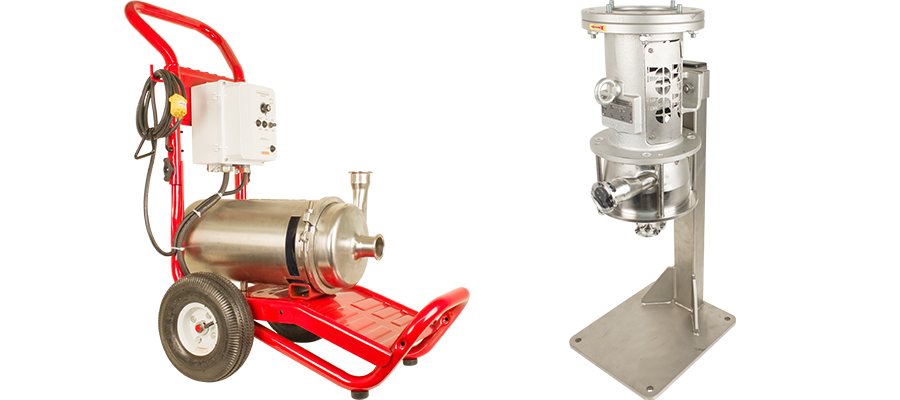 Shanley Pump and Equipment, Inc. specializes in multifunction brewing pumps by offering the high quality Hilge Pump line of sanitary centrifugal pumps manufactured in cold-rolled 316 gage stainless steel for superior performance and a "pore-free" surface finish. Hilge Pumps have gentle pumping action so as not to damage the beer in production.
Shanley has you covered for your brewery pump equipment needs from a small micro brewery startup to large breweries.
Brewery and Microbrewery Pumps
Hilge pumps are CIP capable for ease in daily production and sanitation and are available for immediate delivery from our facility as well as portable brewery carts and spent grain and mash transfer pumps. Besides centrifugal brewery pumps, we also offer progressive cavity pumps for grain applications for your brewery.
We also offer two portable brewery pump systems, The Usher and The Xchange putting a professional grade pump on your brewery transfer pump cart.
Shanley also carries a full line of replacement parts for brewery pumps such as CIP clamps, Seals, and impellers to keep you downtime low. If you don't see what you may need on our site please feel free to contact one of our engineering staff at 847-439-9200 or email us with any question you may have.
Just because we don't show it doesn't mean we cannot get it for you! Shanley Pump and Equipment is your Brewery Pump Supply warehouse.
If you have any questions about our services, please feel free to call us at 847-439-9200 or send us an email! We look forward to hearing from you.