Thermal Transfer Centrifugal Pumps
Shanley Pump and Equipment, Inc. is your Thermal Oil Transfer Centrifugal pumping solution with our line of high strength and temperature resistant Allweiler®*, Speck, and Iron Duke Centrifugal Thermal Oil Transfer Pumps.
Shanley Pump and Equipment carries a full line of Allweiler®* NTT series thermal oil pumps ready for immediate delivery. These are horizontal centrifugal pumps that are capable of pumping thermal oil at 660° degrees F (350°C) and require no additional coiling. Shanley Pump and Equipment holds current in-house stock of NTT pumps with nodular (ductile) cast iron casings.
We also carry a full line of the Speck® Thermal Oil Pumps for Hot Oil transfer applications. Speck Pumps are available in either mechanical or seal less mag-drive design and can be either vertically or horizontally mounted depending upon your installation requirements.
The NTT series pumps have 150 pound raised face flanges while the Speck unit comes standard with ANSI (A.N.S.I.) American National Standards Institute Drilled Flanges and both are available for immediate delivery. Contact a Shanley Pump and Equipment, Inc. representative today at 847-439-9200 or email us, We look forward to your questions.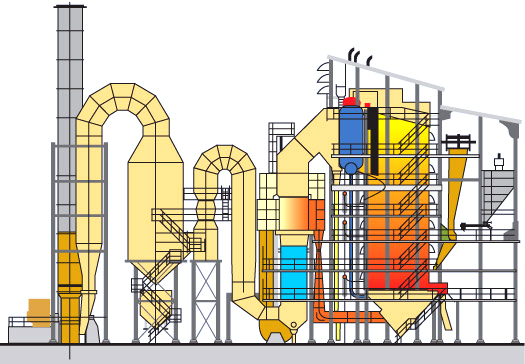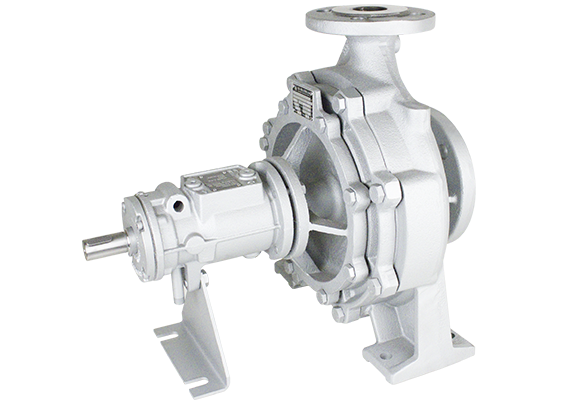 Allweiler®*
NTT Series Centrifugal Pump
The Allweiler®* NTT series Centrifugal pump for heat transfer oils is an ideal solution for the handling of organic heat-transfer oils in heat-transfer plants from 0-6400 GPM at temperatures up to 660°F up to 475 feet of head. The NTT's unique design eliminates the need for cooling due to its self-cooling design characteristics over any operational temperature range during operation.
The NTT series advantages for the pumping of heat-transfer oils are numerous, but here are just a few:
Heavy Duty Bearing Maintenance free groove ball bearings are utilized. Compared to sleeve bearing, ball bearings will absorb radial forces and temperature changes much better.
Easy Maintenance Back pull out design allows bearing housing and rotating element removal without disturbing discharge and suction plumbing.
Quiet operation and Long service life The Allweiler®* NTT series of thermal oil pumps are designed to be one of the quietist and long operability centrifugal pumps in operation today.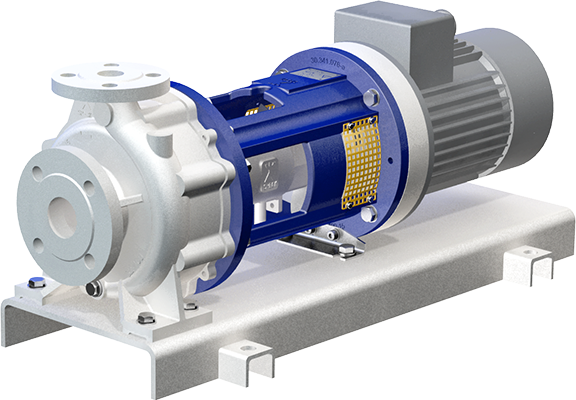 Speck
Thermal Oil Pumps
Speck Centrifugal pumps are designed for the transport and recirculation of organic heat transfer oils on mineral and/or synthetic basis as well as heat transfer applications throughout the world from 0-880 GPM at temperatures up to 620°F with up to 1075 feet of head.
The robust design and construction of Speck thermal fluid pumps is due to a rigorous quality control system that begins at their manufacturing facilities where ISO: 9001 requirements met throughout the entire manufacturing process resulting in a superior hot oil transfer pump.
The Speck pump design allows handling of heated mineral and synthetic oils in heat transfer plants effortlessly. The pumped fluids must not chemically attack the pump materials nor contain any abrasive particles in suspension or damage to the pump may occur.

Applications for the Speck Thermal Oil Pump Include but are not Limited to:
Temperature controllers in plastics industry and die cast industry
Baking ovens, large frying units as well as in the production of edible oil and dry masses for the food/forage industry
Heating of calenders and melting pots in leather and rubber industry
Heating of agitators and mixing tanks for the processing of color's and lacquers
Heating of tanks in stationary and (F.P.S.E.) platforms as well as in tank ships
Heating of press lines in the wood and pulp industry
Flat glass production
Solar power stations and (O.R.C.) processes