Custom Brewery & Beverage Pump Carts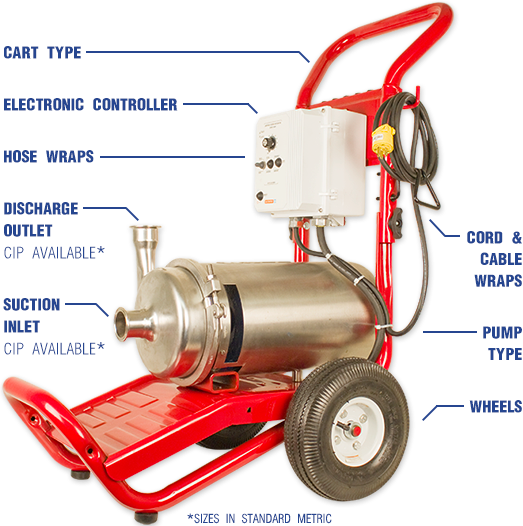 Custom Carts
At Shanley Pump & Equipment, Inc. we know not all Brewery Transfer Pump Carts are built the same. Not every brewing application can be covered by the same pump cart setup. When there are times where you require a more powerful pump, pump motor or other piece of electronics that will help you perform your brewmaking job easier be sure to use Custom Brewery Pump Carts from Shanley Pump and Equipment.
Our engineers will work with you to develop the brewery pumping solution you require, the one that you need and the one that is custom designed to your applications.
We start with our Hilge Line of Sanitary Centrifugal Brewery Pumps for your base, and then the design can go to where your mind takes it!
all of the above are actual cases we've worked with major and minor brewery's, microbreweries and even a few independent brewers to help them get the best possible custom pump cart their company requires at a price that doesn't say "custom".
Need a longer Cart base?
Need a Stainless Steel Pump Cart?
Need a Hose Reel mounted on the side?
Need custom pump control electronics?
Need CIP (Clean In Place) connections?
Need the Cart to be as small as possible?
Need Sanitary Wheels or Inflatable tires?
Need Writing Shelves or Document Storage on the cart?
Need Pre-Installed electrical connections on the cart?
Custom Brewery Pump Carts
Pump Frames are available in either welded stainless steel or standard tubular steel. Custom painted enamel coatings in the color of your company's logo are available as well for a premium. If you would like for us to affix your logo sticker to the pump that can be done as well.
Shanley Pump can use pumps or componentry you supply in the manufacturing of your cart. Simply give us the parts and tell us what you want!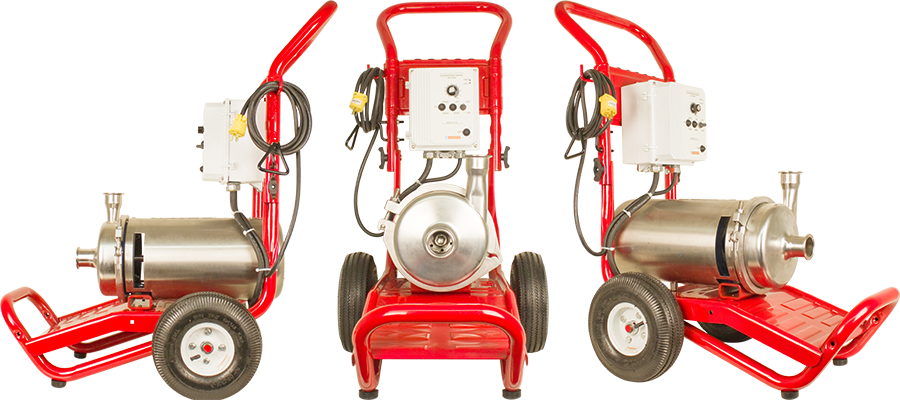 Downloadable Pump Quote Forms
Click here to download our faxable Pump Cart Request form.
If you would like for us to design your cart, we would definitely begin with one of our Hilge Sanitary Beverage and Brewery Pumps. Hilge Pumps are known in the brewing and beverage industry for their gentle pumping action which does not harm the liquids being pumped.
We also have a great line of Mash, Mash Tun and Spent Grain pumps available. At Shanley Pump and Equipment, we are the Brewery Pump solution provider bringing you pumps for every stage pf the brewing process.